MemBAN
The Memphis Black Artist Network. Our network of Black Arts Organizations and Arts Leaders
MBAA — Memphis' original black arts incubator — has re-established the promise of the original alliance with a focus in seven areas: Funding, Marketing, Artist & Professional Development, access to Discounted Operational Supplies, Rehearsal Space, Exhibiting Performance Space, and Database Access.
The mission of MemBAN is to align partners, co-producers and support for artists and arts organizations of color in an effort to help them develop their creative visions. Currently, there are nearly 50 active arts organizations of color represented in Memphis and more than 600 independent artists.
Memphis Black Arts Database
The Memphis Black Artist Network is our network of Black Arts Organizations and Arts Leaders.
Click the tabs below to filter your search
| | | |
| --- | --- | --- |
| A J James Productions (The AJ Influence) | Anthony T. James | anthonytjames89@gmail.com |
| ArtUp | Linda Steele | info@weartup.org |
| House of Mkenzi | Stanley Campbell | |
| National Civil Rights Museum | Terry Freeman | tfreeman@civilrightsmuseum.org |
| Optasia Productions | Lar'Juanette Williams | larjuan1@gmail.com |
| Princeton James Productions (The Cooler) | Princeton Echols | pjechols87@gmail.com |
| The Collective | Victoria Jones | victoria@theclvt.org |
| | | |
| --- | --- | --- |
| Ballet On Wheels | Chauniece Thompson | chauniece@balletonwheels.org |
| Collage Dance Collective | Marcellus Harper/Kevin Thomas | kevin@collagedance.org |
| DJH Unplugged | DeNina Henderson | joyjkke@yahoo.com |
| Drama Queen Entertainment | LaShonna Puryear | www.dramaqueenentertainment.com |
| Hot Houz Gruv | W. Darryl Murray | hothousegruv@yahoo.com |
| Nubian Dance Theater | Jonathan Sullivan | |
| Sub Roy Studios (Memph Grizz Girls) | Terran Noir | tngary23@gmail.com |
| Total Spirit Connection | Dr. Taurus Hines | totalspiritconnection@gmail.com |
| Watoto De'Africa | Donald O'Connor | |
| Young Actor's Guild | Christi Chandler | chandlermemphis@yahoo.com |
| | | |
| --- | --- | --- |
| Orange Mound Gallery | Mary Mitchell | |
| Art Village Gallery | Ephraim Urevbu | info@artvillagegallery.com |
| Withers Museum | Angela Withers | www.thewitherscollection.com |
| | | |
| --- | --- | --- |
| A D Smith Productions | A D Smith | ad@adsmith.org |
| A J James Productions (The AJ Influence) | Anthony T. James | anthonytjames89@gmail.com |
| Blues City Cultural Arts Center | Ayana Williams | acfwilliams@gmail.com |
| Bluff City Tri-Arts Theatre (Women's Theatre Festival) | Ruby O'Gray | rubyo49@aol.com |
| CG Productions | Cortez Gilliams | cortezgilliams@gmail.com |
| Drama Queen Entertainment | LaShonna Puryear | www.dramaqueenentertainment.com |
| Evans Productions | Sharrika Evans | sharrikaevans@gmail.com |
| Hattiloo Theatre | Ekundayo Bandele | ekundayo@hattilootheatre.org |
| Inner City South Production | Tim and Dee Dotson | tim.innercitysouth@yahoo.com |
| Life Art Productions | Timberlie Hope | thmoore.tm@ail.com |
| LilyRoze Acting Studio | Nadia Matthews | LilyRozeinc@@gmail.com |
| Meiji Productions | Tracey Brown | meijiproductions1@gmail.com |
| Princeton James Productions (The Cooler) | Princeton Echols | pjechols87@gmail.com |
| Ripp Entertainment | Lisa Carter & Robert C. Parker | |
| Steven Brown Productions | Steven Brown | stevenbrown652@yahoo.com |
| Total Spirit Connection | Dr. Taurus Hines | totalspiritconnection@gmail.com |
| Watoto De'Africa | Donald O'Connor | |
| Young Actor's Guild | Christi Chandler | chandlermemphis@yahoo.com |
| | | |
| --- | --- | --- |
| A J James Productions (The AJ Influence) | Anthony T. James | anthonytjames89@gmail.com |
| Black Lens Productions | Jason Farmer | www.black-lens-productions.business.site |
| CG Productions | Cortez Gilliams | cortezgilliams@gmail.com |
| Memphis Film Works | Lakethan Mason | lakethan@filmworks.com |
| Mennen Media | Everette Anderson | everett_anderson@live.com |
| Nu Focus Media | G. Carlton Smith | nufocusmedia@gmail.com |
| TMT Productions | Dennis Groves & Crystal Harris | lilddeg@gmail.com |
| | | |
| --- | --- | --- |
| Harmonic South | Michelle Johnson | ochelo27@gmail.com |
| Hot Houz Gruv | W. Darryl Murray | hothousegruv@yahoo.com |
| House of Mkenzi | Stanley Campbell | |
| Memphis Jazz Workshop | Steven Lee | Stephen.lee@memphisjazzworkshop.org |
| Memphis Slim House Collaboratory | Tonya Dyson | tonya@memphisslimhouse.org |
| Raising The Bar | Mike Mosby | mikemosby@rtbmemphis.com |
Coming Soon
| | | |
| --- | --- | --- |
| Withers Museum | Angela Withers | www.thewitherscollection.com |
| | | |
| --- | --- | --- |
| Erole Espose | Stanley E. Smith | |
| Reflections Model & Talent | Leonard Pigues | - |
| | | |
| --- | --- | --- |
| A J James Productions (The AJ Influence) | Anthony T. James | anthonytjames89@gmail.com |
| Ballet On Wheels | Chauniece Thompson | chauniece@balletonwheels.org |
| Blues City Cultural Arts Center | Ayana Williams | acfwilliams@gmail.com |
| Collage Dance Collective | Marcellus Harper & Kevin Thomas | kevin@collagedance.org |
| Harmonic South | Michelle Johnson | ochelo27@gmail.com |
| Hattiloo Theatre | Ekundayo Bandele | ekundayo@hattilootheatre.org |
| LilyRoze Acting Studio | Nadia Matthews | LilyRozeinc@@gmail.com |
| Memphis Jazz Workshop | Steven Lee | Stephen.lee@memphisjazzworkshop.org |
| Princeton James Productions (The Cooler) | Princeton Echols | pjechols87@gmail.com |
| Raising The Bar | Mike Mosby | mikemosby@rtbmemphis.com |
| Reflections Model & Talent | Leonard Pigues | |
| Young Actor's Guild | Christi Chandler | chandlermemphis@yahoo.com |
Our Partners
Join our corporate and theatre partners to Preserve, Celebrate, and Advance Black Arts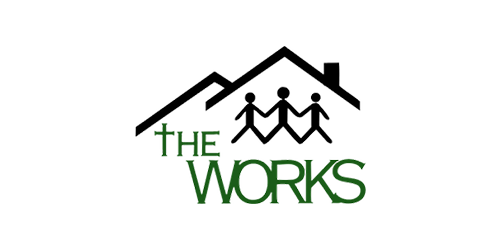 Announcements
Latest News, Events, Castings, and More